August 12, 2021
Forensic Psychology in Sports Concussion
Chronic Traumatic Encephalopathy ("CTE") has been described as a progressive degenerative brain disease inextricably linked to football, hockey and other collision sports. The causal relationship between sports and CTE is widely debated in medical literature and in our courts. Gordon & Rees attorney Tony Corleto and Bill Barr, Ph.D. from NYU Langone discuss the latest developments in diagnostic criteria and medico-legal implications.
Please note, MCLE credit can only be provided to those who attended the live presentation.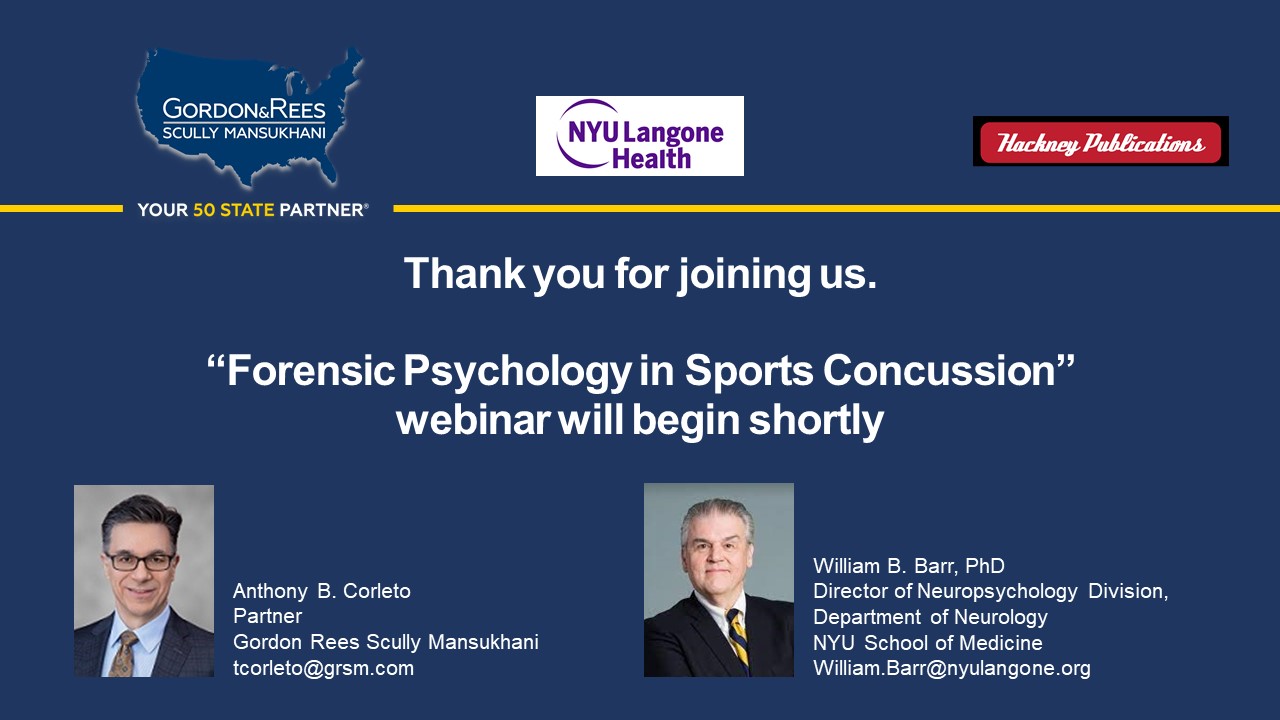 Speakers
William B. Barr, PhD
Director of Neuropsychology Division, NYU School of Medicine
Disclaimer
Information found in this website is for general information purpose only and should not be construed as legal advice or legal opinion on specific facts or circumstances nor as a solicitation of legal business.