July 28, 2021
Human Factors in Sports Concussion
Every sports concussion case, whether a "second hit" or a "CTE suicide", has one question in common: How did we get here? How claimants, coaches and others perceive, process and act is the subject of Human Factors. Gordon & Rees attorney Tony Corleto and Joe Sala, Ph.D. from Exponent provide a discussion of how warning and safety information factor into behavior on and off the field.
Please note, MCLE credit can only be provided to those who attended the live presentation.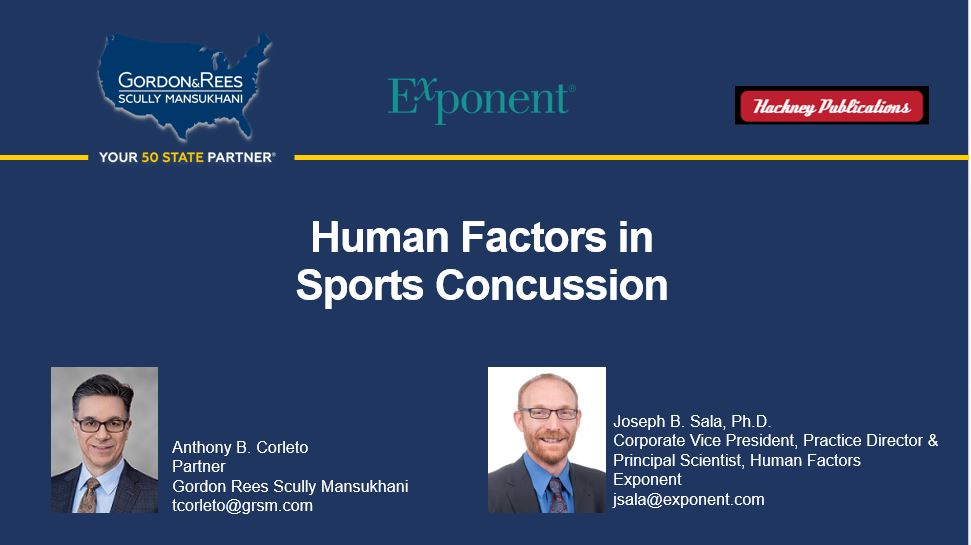 Disclaimer
Information found in this website is for general information purpose only and should not be construed as legal advice or legal opinion on specific facts or circumstances nor as a solicitation of legal business.