February 2, 2021
2021 Employment Law Update for New York Employers
This presentation covered recent COVID-related employment law developments in New York and the Northeast. Presenters also discussed newly enacted 2021 legislation pertaining to extended Paid Family Leave, New York Paid Sick Leave, wage and hour updates and other developments in labor law including additional protections for New York City fast food workers. The webinar also covered recent developments in sexual harassment and discrimination laws, including New York's expanded protections for hair discrimination and other amendments to the New York State and NYC Human Rights Law.
Please note, MCLE and HRCI credit can only be provided to those who attended the live presentation.
NY Employment Law Updates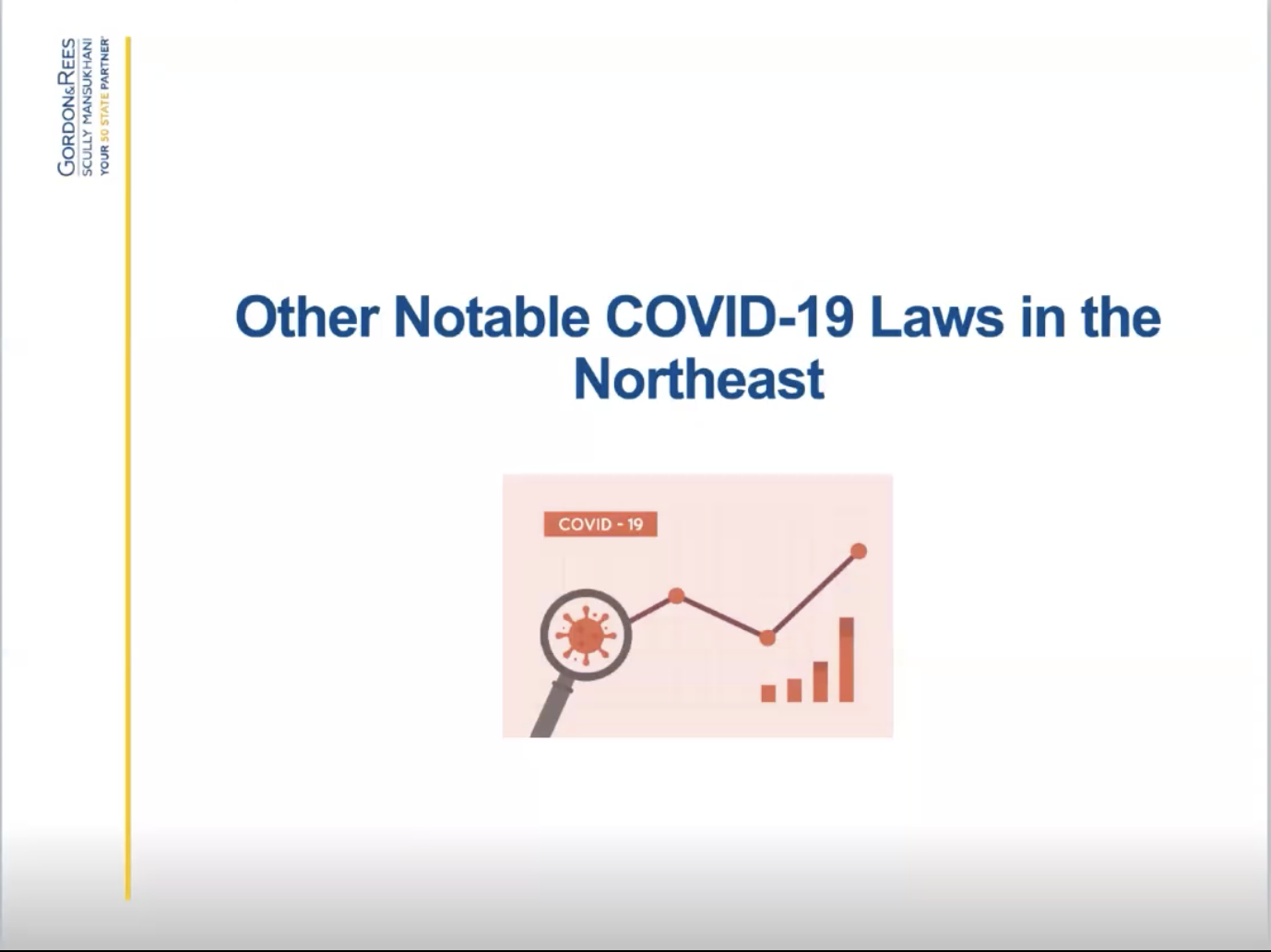 Disclaimer
Information found in this website is for general information purpose only and should not be construed as legal advice or legal opinion on specific facts or circumstances nor as a solicitation of legal business.