January 27, 2022
A Look at the New Year Ahead and Changes in Employment Law
In this webinar, our attorneys will discuss newly enacted legislation and legal updates impacting employers and what to expect as we head into the new year. Employers will take away the latest labor and employment updates and covid-19 legal requirements for the workplace.
Topics to be covered:
sexual harassment and discrimination laws,
minimum wage increases,
wage and hour updates,
workplace safety,
family leave
Our presenters will also discuss vaccine updates and covid-related best practices.
Changes in Employment Law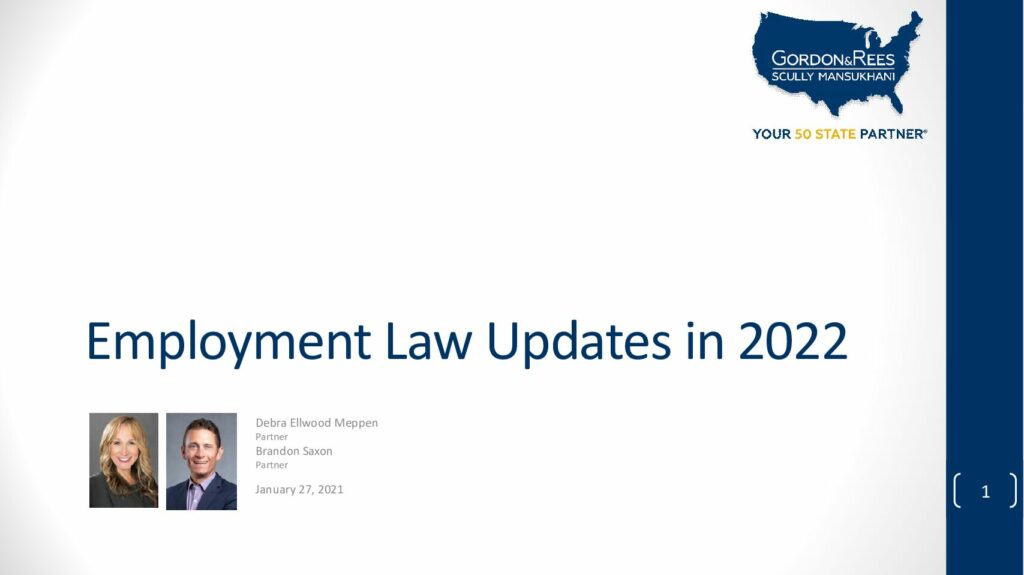 Disclaimer
Information found in this website is for general information purpose only and should not be construed as legal advice or legal opinion on specific facts or circumstances nor as a solicitation of legal business.