January 14, 2021
Cal/OSHA Emergency Temporary Standards for COVID-19
In this webinar, topics focused on new Cal/OSHA standards for COVID-19.
Please note, MCLE and HRCI credit can only be provided to those who attended the live presentation.
Cal OSHA Emergency Temporary Standards for COVID-19.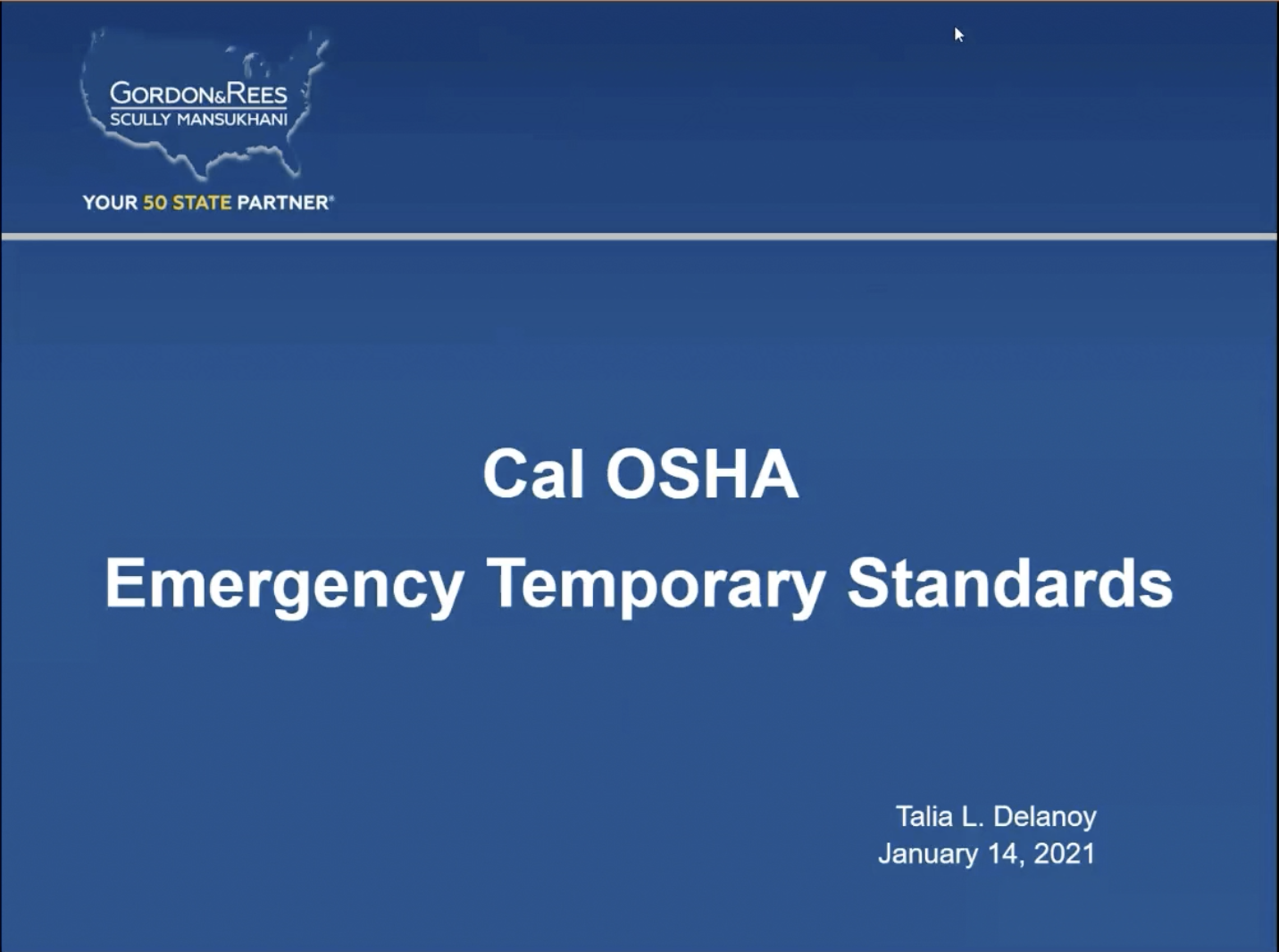 Disclaimer
Information found in this website is for general information purpose only and should not be construed as legal advice or legal opinion on specific facts or circumstances nor as a solicitation of legal business.