February 23, 2021
Employment Law Developments to Expect Under President Biden & COVID-19 Developments
In January 2021, President Biden began pursuing several actions potentially impacting workplaces across the country. In this webinar, our presenters discussed both employment-related changes already underway, as well as additional employment policies we can expect from the Biden Administration. Focus areas of discussion included the latest in COVID-19 developments, paid leave legislation, federal minimum wage increase, pregnancy accommodations, expanded protections under Title VII of the Civil Rights Act, and anticipated developments from the National Labor Relations Board, among other relevant topics.
Please note, MCLE and HRCI credit can only be provided to those who attended the live presentation.
Employment Law Developments Under Biden & COVID-19 Updates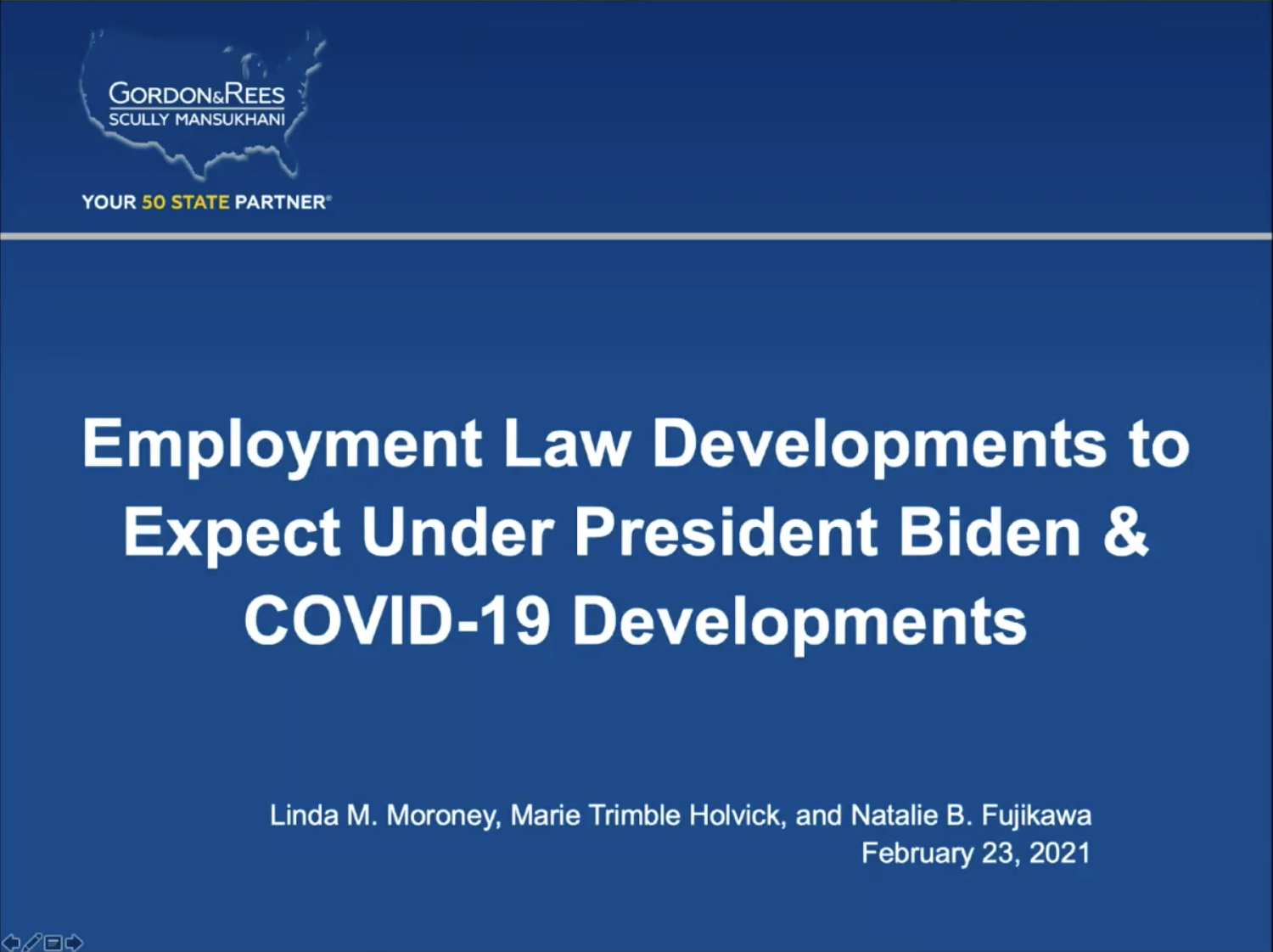 Disclaimer
Information found in this website is for general information purpose only and should not be construed as legal advice or legal opinion on specific facts or circumstances nor as a solicitation of legal business.