October 15, 2019
Examining the Nuts & Bolts: Workplace Accommodations, FMLA and ADA
Employer responses to employee medical issues are one of the largest sources of employment litigation today. Even employers trying to do the right thing can fail to properly comply with the law. Other times, an employer may not understand how to address an under-performing employee with medical issues. This webinar gave employers practical guidance on how to approach, document and deal with an employee's medical issues.
Please note, MCLE and HRCI credit can only be provided to those who attended the live presentation.
Workplace Accommodations, FMLA and ADA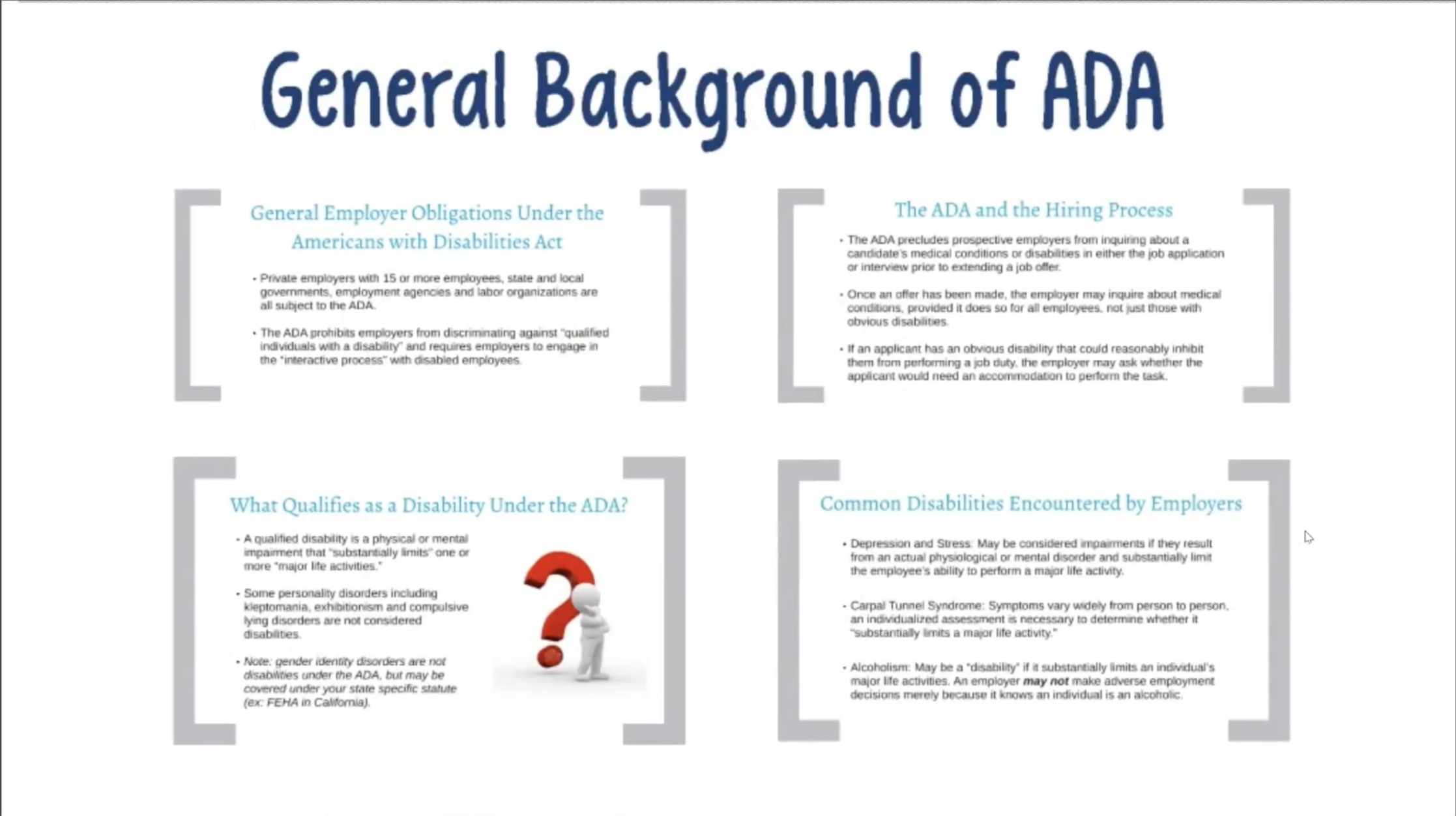 Disclaimer
Information found in this website is for general information purpose only and should not be construed as legal advice or legal opinion on specific facts or circumstances nor as a solicitation of legal business.