September 17, 2019
How to Document an Employee File
The employment relationship is not static. Too often, employers forget that both the employee and employer can change of over the course of time, until it is too late. A properly documented employee file is part of a supervisors' obligation to the company and is essential when issues in the employment relationship arise. In this webinar, Gordon & Rees attorneys provided important advice on developing an effective process to document an employee's file.
Please note, MCLE and HRCI credit can only be provided to those who attended the live presentation.
Document an Employee File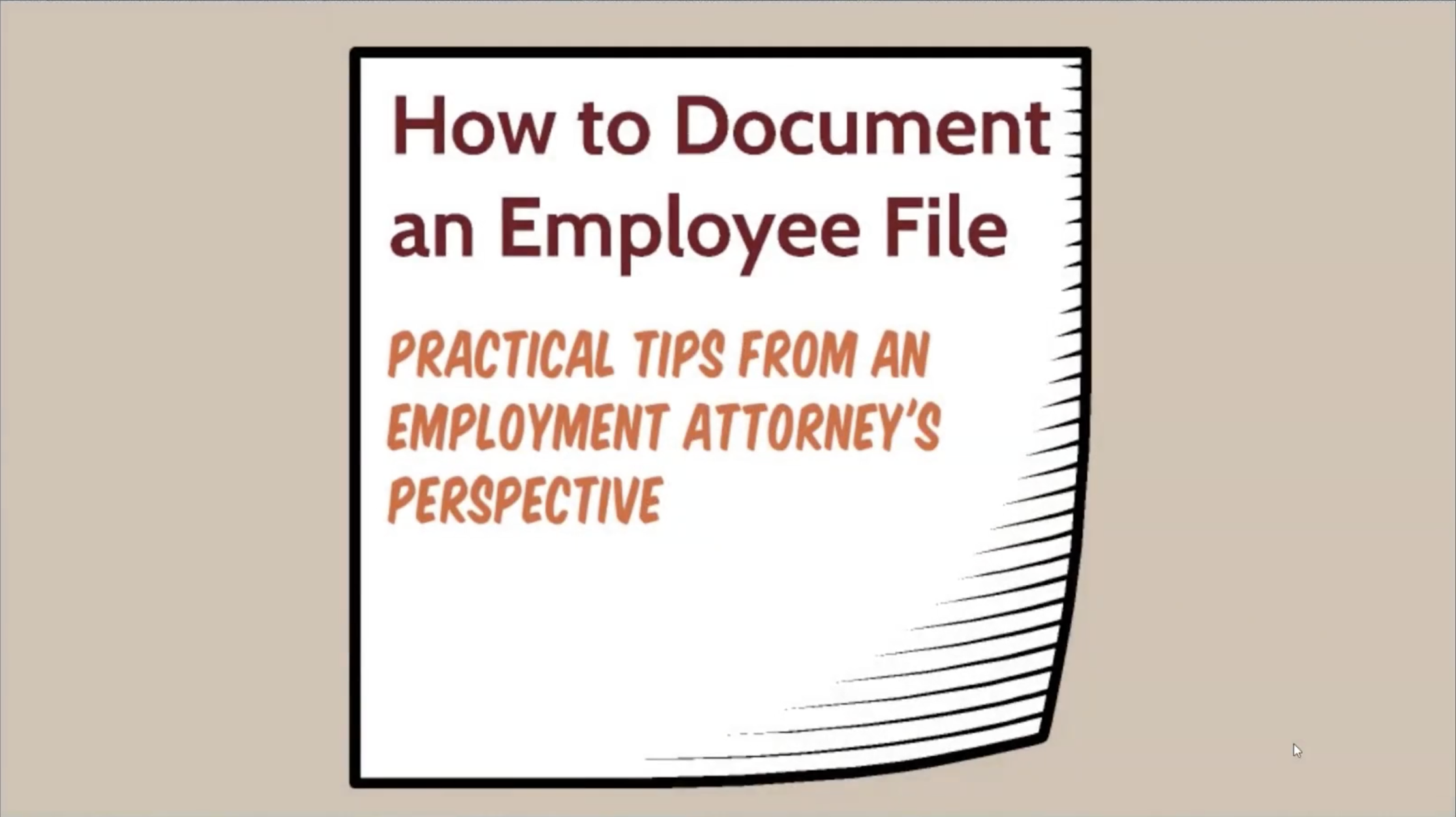 Disclaimer
Information found in this website is for general information purpose only and should not be construed as legal advice or legal opinion on specific facts or circumstances nor as a solicitation of legal business.