June 2, 2020
Leave Laws: Navigating the Complexities of the FMLA, the ADA, State Leave Laws, and Everything in Between
This webinar gave employers practical guidance on how to approach an employee's medical issues, how to document efforts to accommodate those issues, and how to deal with a disabled employee's performance issues. Presenters also provided tips on employer responses to employee medical issues.
Please note, MCLE and HRCI credit can only be provided to those who attended the live presentation.
Leave Laws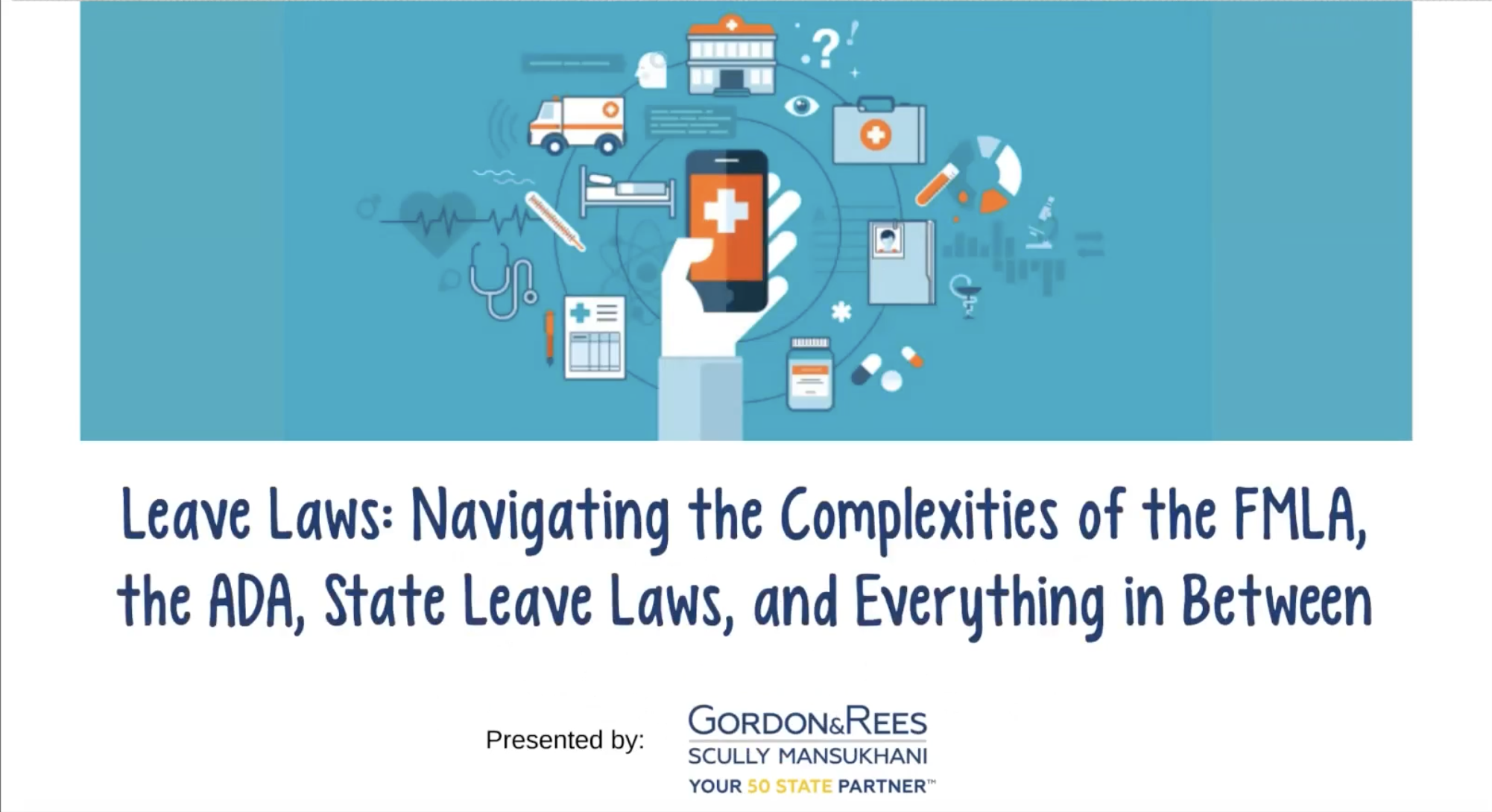 Disclaimer
Information found in this website is for general information purpose only and should not be construed as legal advice or legal opinion on specific facts or circumstances nor as a solicitation of legal business.