August 24, 2022
Ethical Considerations for Working with Accounting Experts
In this webinar, presenters discuss the ethical and professional liability issues surrounding the use of accounting experts. This presentation addresses the various ethical obligations facing attorneys working with accounting experts, the parallel obligations faced by retained accountants, and best practices for avoiding errors in the use of accounting experts.
Ethical Considerations for Working with Accounting Experts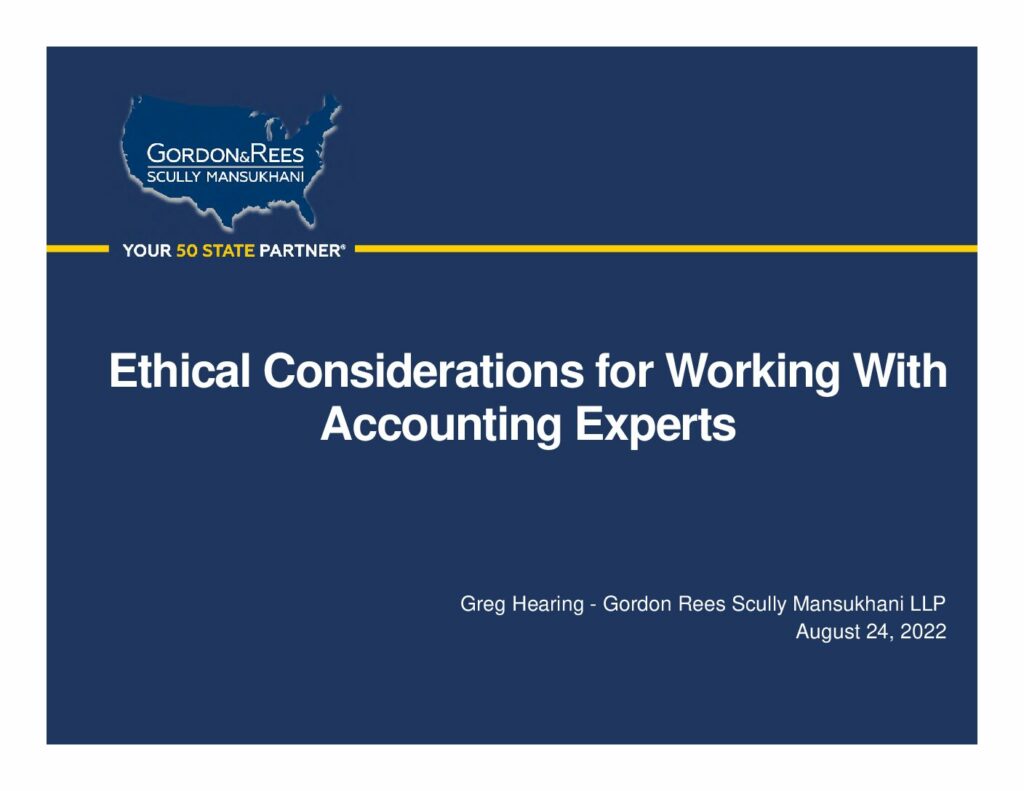 Disclaimer
Information found in this website is for general information purpose only and should not be construed as legal advice or legal opinion on specific facts or circumstances nor as a solicitation of legal business.