March 21, 2018
Evaluating Damages in a Legal Malpractice Claim
Key to successfully resolving many malpractice claims is countering plaintiff's damages theory with a rigorous assessment of the damages available. Developing a persuasive damages evaluation involves considering the following subjects:
• Liability Analysis – discount for potential defense verdict / summary judgment on some or all issues
• Direct Damages – hard losses allegedly caused by the malpractice
• Emotional / Non-Economic Damages – depends on state's application of economic loss rule
• Consequential Damages – more attenuated losses allegedly caused by the malpractice
• Punitive Damages – depends on the potential degree of fault
Please note, MCLE credit can only be provided to those who attended the live presentation.
Evaluating Damages in a Legal Malpractice Claim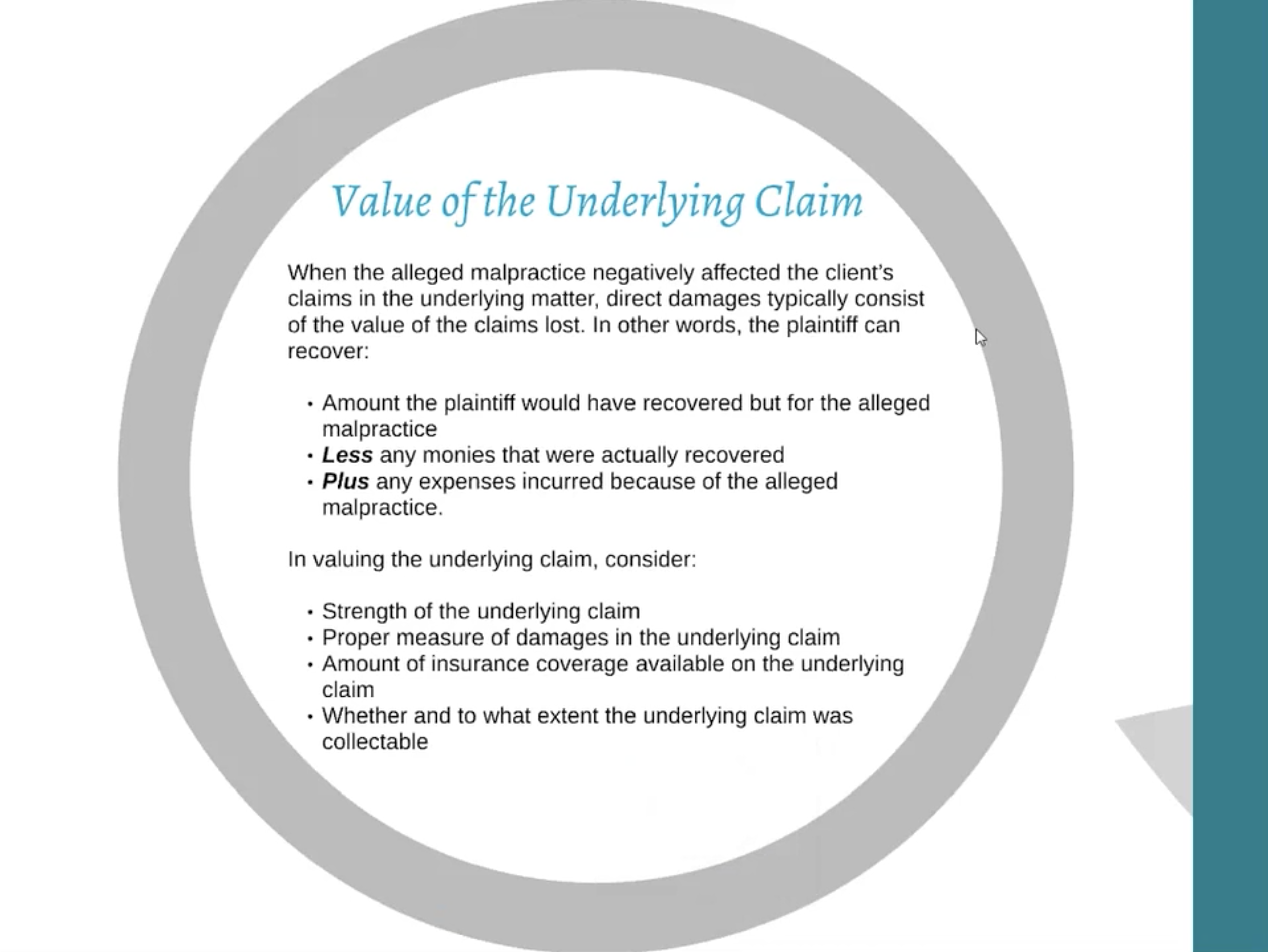 Disclaimer
Information found in this website is for general information purpose only and should not be construed as legal advice or legal opinion on specific facts or circumstances nor as a solicitation of legal business.