December 17, 2020
Trials During the Pandemic: Observations From Three Trials
This course discussed trials during the Covid-19 pandemic. It included observations from three recent trials. The presenters shared their experiences in the courtroom during the pandemic.
Topics included courtroom modifications and procedures, voir dire with masks on, opening statements to socially distanced jurors, remote presentation of witnesses, techniques to effectively use exhibits and the importance of closing arguments. The webinar provided the opportunity for questions and answers and to share experiences during this unsettled era in trial practice.
Please note, MCLE credit can only be provided to those who attended the live presentation.
Trials During Pandemic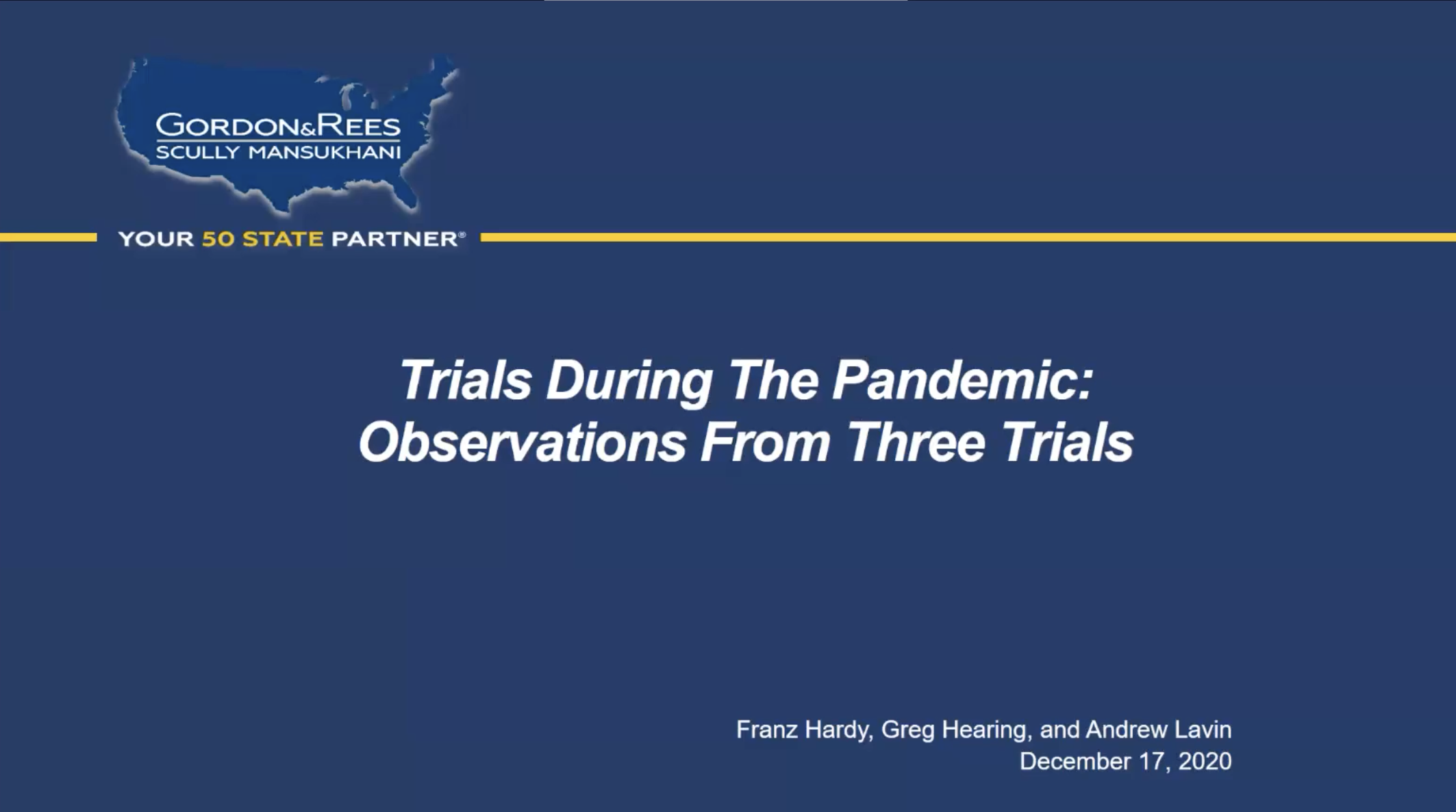 Disclaimer
Information found in this website is for general information purpose only and should not be construed as legal advice or legal opinion on specific facts or circumstances nor as a solicitation of legal business.