June 13, 2023
Heffalumps & Woozles: "Beware! Beware! Be a Very Wary Bear!" OSHA Lessons Learned
Accidents happen. People do make mistakes. Disgruntled employees like to file OSHA Complaints. And, when these things happen, OSHA will show up at your fabrication shop or the Project site and begin their investigation. If they see any violation in the course of their inspection, they will give you a citation.
This webinar will cover lessons we have learned on how to be ready for OSHA inspections, as well as what you need to do if an accident occurs. A brief Q&A discussion will follow.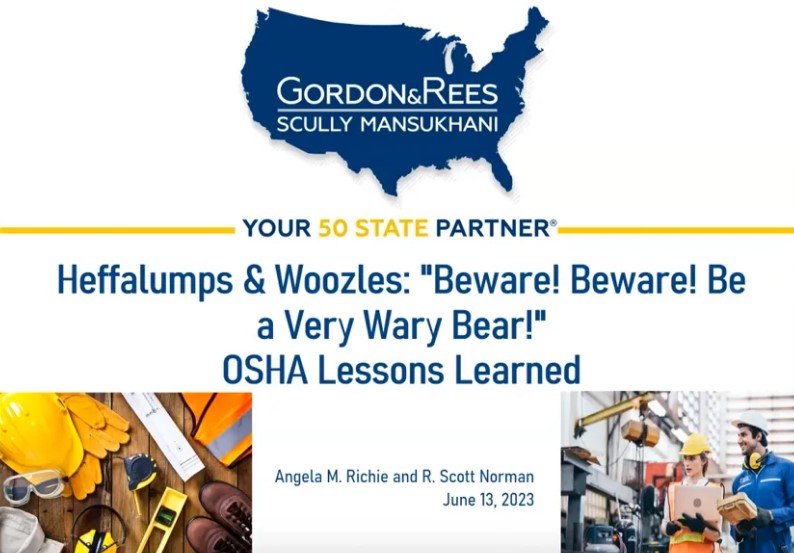 Disclaimer
Information found in this website is for general information purpose only and should not be construed as legal advice or legal opinion on specific facts or circumstances nor as a solicitation of legal business.