May 4, 2021
May the Fourth Be With You: Tips to Make Sure You Get Paid
In this webinar, presenters review liens and payment bonds, recovery of lost and extended overheads, and how to stay organized and aware when laws (payments, liens, waivers, etc.) differ by state.
May the Fourth Be With You: Tips to Make Sure You Get Paid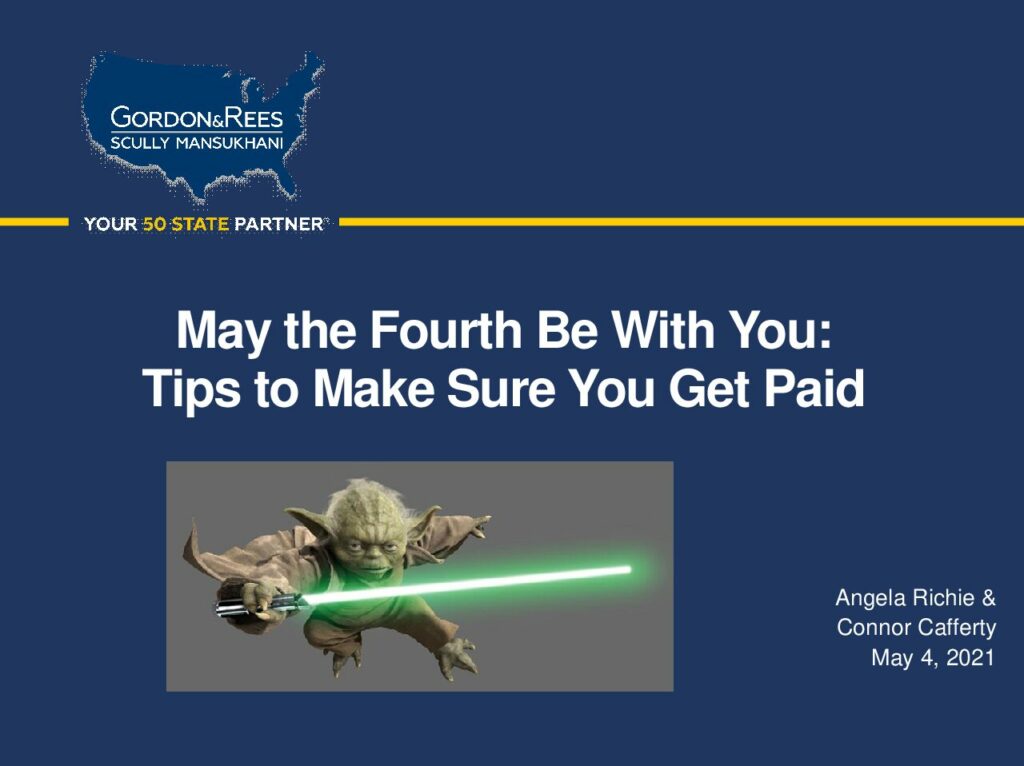 Disclaimer
Information found in this website is for general information purpose only and should not be construed as legal advice or legal opinion on specific facts or circumstances nor as a solicitation of legal business.