April 6, 2021
Poison Pill: Dealing with a Problem Employee
This webinar assisted employers, managers, and supervisors with the often fraught area of the employee that causes work place problems (i.e., the Sexual Harasser, the Clock Watcher, the Social Butterfly, the Bully, the Unwelcome Organizer, and the Marijuana User). The webinar gave guidance on how to handle these problem employees through enforcement of workplace policies that are up to date and followed.
Poison Pill: Dealing with a Problem Employee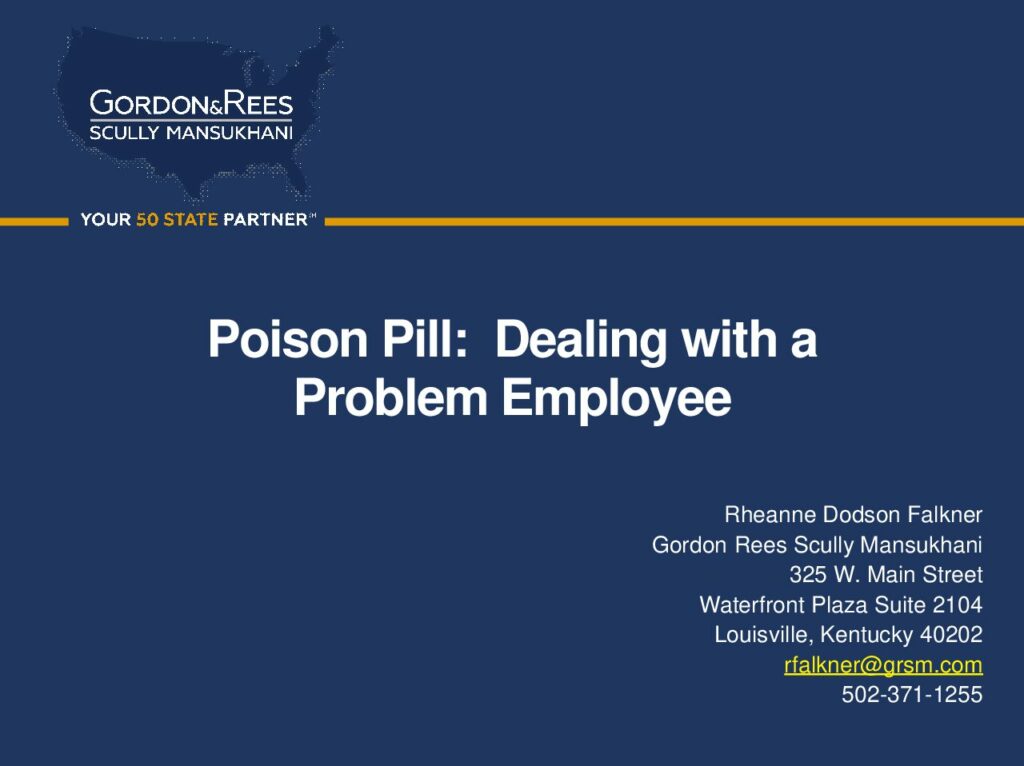 Speaker
Senior Counsel, Louisville
Disclaimer
Information found in this website is for general information purpose only and should not be construed as legal advice or legal opinion on specific facts or circumstances nor as a solicitation of legal business.