August 3, 2021
Recent Cases That Are Impacting Relevant Construction Case Law
In this webinar, presenters addressed common issues & practical tips, including:
Covid 19: Requiring Vaccinations & Vaccination Proof
Record Keeping: Rustler Construction Inc. v. District of Columbia
No-Damage-for-Delay: United States ex rel. Aarow/IET LLC v. Hartford Fire Insurance et al.
Pandemic Delay: Appeal of Pernix Serka, J.V.
Mechanics Lien Deadlines: Bethlehem Construction, Inc. V. Portland General Electric Company
Wrongful Termination: De Avila v. Espinoza Metal Building and Roofing Contractors
Recent Cases That Are Impacting Relevant Construction Case Law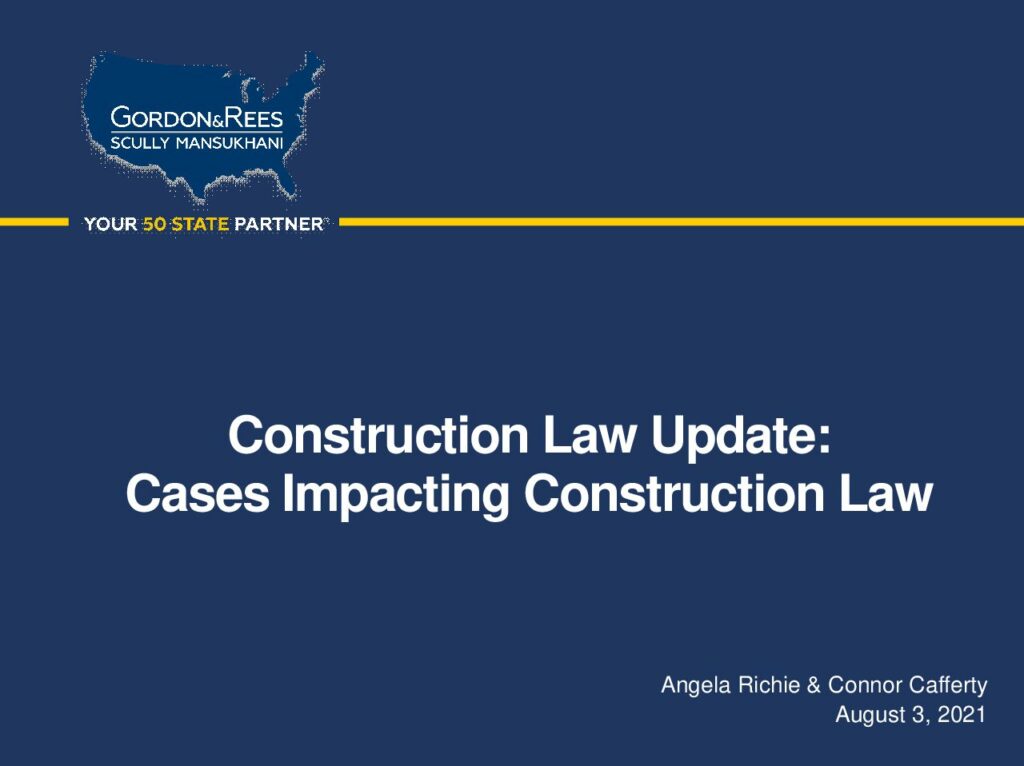 Disclaimer
Information found in this website is for general information purpose only and should not be construed as legal advice or legal opinion on specific facts or circumstances nor as a solicitation of legal business.