March 14, 2023
You Can't Always Get What You Want – How to Get What You Need in Upstream Contracts
This webinar will take a look at key strategies and best practices for the steel industry when negotiating upstream contracts to get what you need to mitigate liability and set yourself up for payment. We will discuss how the contract provisions you agree to today will either work in your favor tomorrow or expose your company liability down the road. This session will also review key upstream provisions to focus on during negotiations to best manage risks from a legal perspective and discuss what you can do when you cannot get the contract terms you want.
How to Get What You Need in Upstream Contacts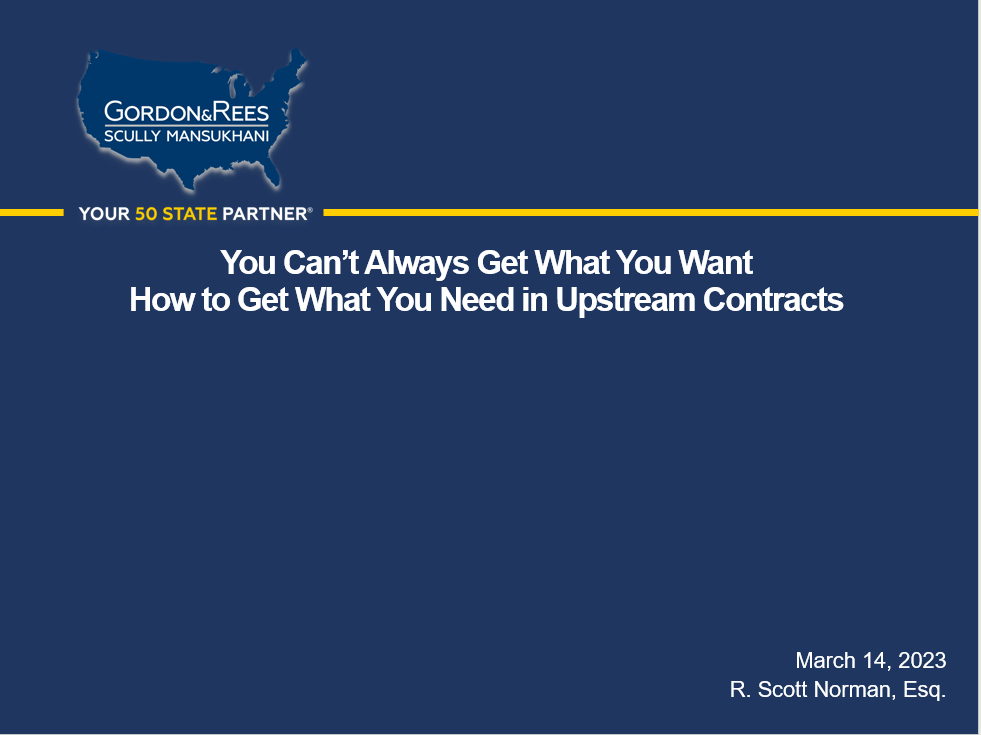 Disclaimer
Information found in this website is for general information purpose only and should not be construed as legal advice or legal opinion on specific facts or circumstances nor as a solicitation of legal business.