May 24, 2022
WIC Tuesday Talks: Design/Construction Collaboration and Inclusion
In this webinar, presenters address project roles, lines of communication on public and private construction contracts, and key issues in project communications which are necessary for a successful project completion. They also discuss diversity inclusion issues in their experience on the changing construction culture.
Design/Construction Collaboration and Inclusion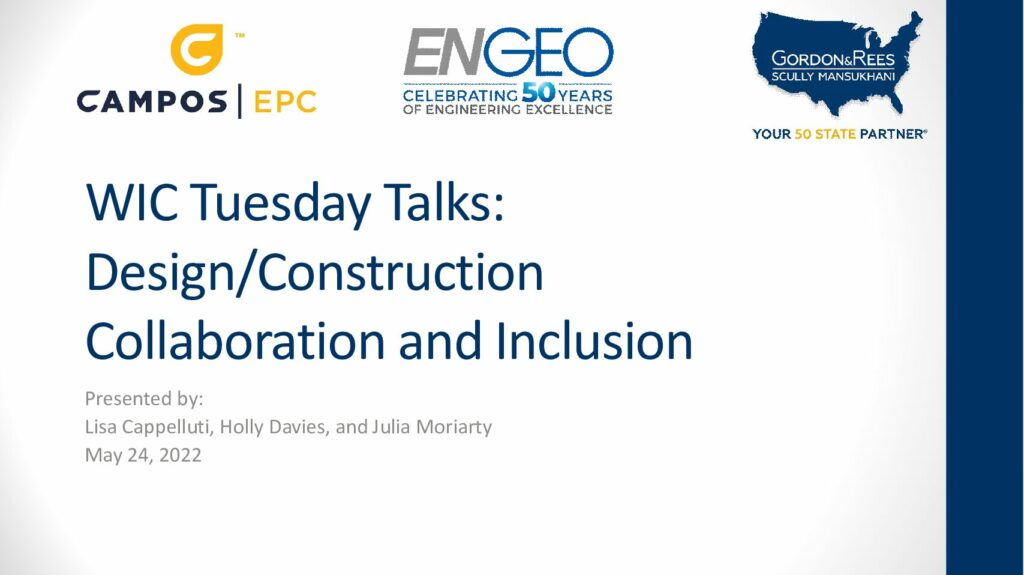 Speakers
General Counsel, Campos EPC
Disclaimer
Information found in this website is for general information purpose only and should not be construed as legal advice or legal opinion on specific facts or circumstances nor as a solicitation of legal business.