December 17, 2019
Counseling, Reviews, & Handling Difficult Employees in the Workplace
This webinar assisted employers, managers, and supervisors with the often fraught area of handling under-performing employees. Employers often fail to effectively counsel and review their employees, resulting in unnecessary conflict and/or litigation. Sometimes, an employer may fail to properly document their counseling. Or, an employer may over-document an employee's issues, leading to feelings of over-supervision. The webinar provided practical guidance on giving and documenting verbal and written warnings/counseling; preparing, reviewing, and giving performance reviews; best practices for performance, counseling, and review policies; and how to handle the complaining/litigious employee.
Please note, MCLE and HRCI credit can only be provided to those who attended the live presentation.
Counseling, Reviews, Difficult Employees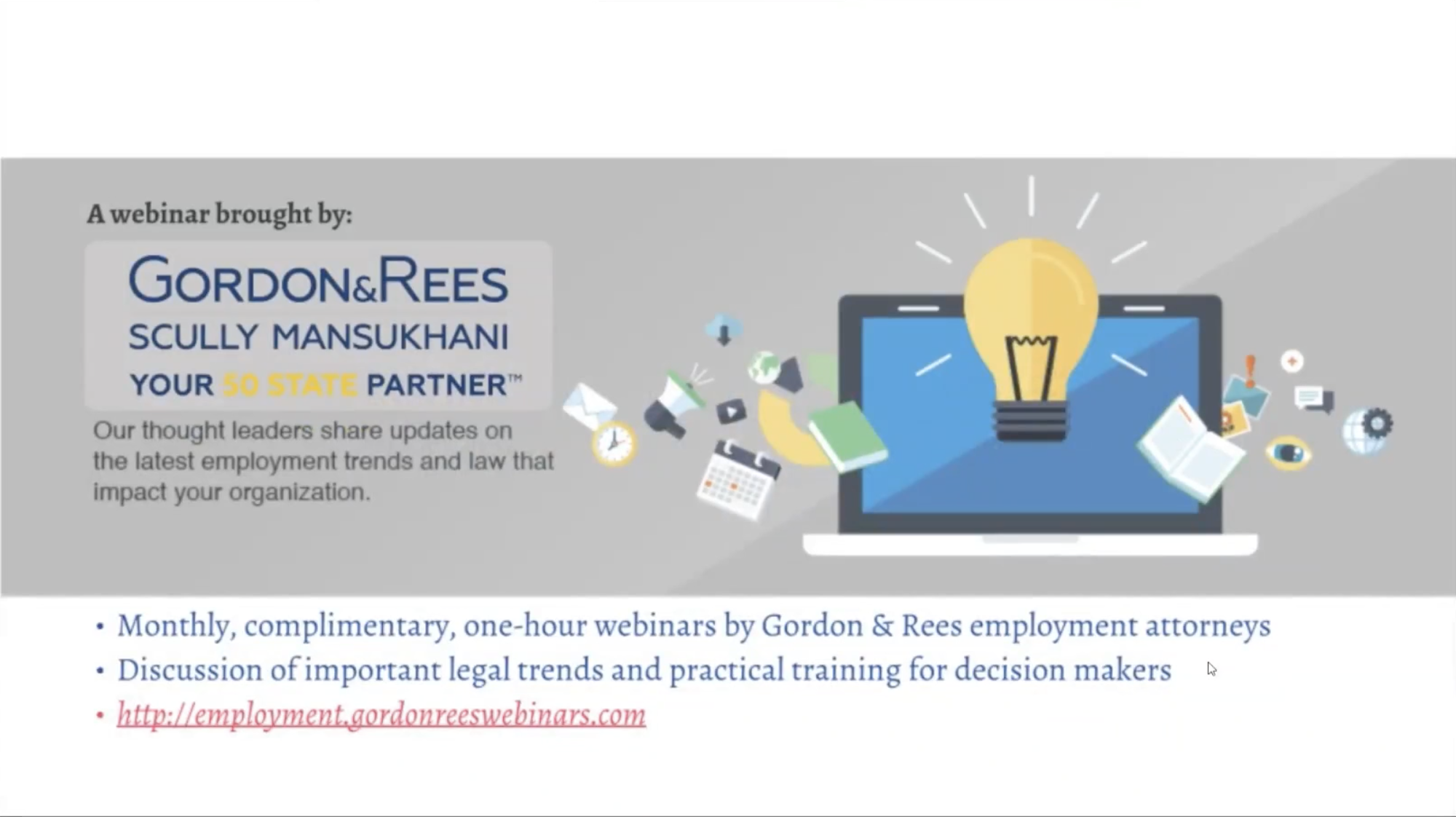 Speaker
Senior Counsel, Las Vegas
Disclaimer
Information found in this website is for general information purpose only and should not be construed as legal advice or legal opinion on specific facts or circumstances nor as a solicitation of legal business.