May 6, 2021
Planning for a Successful Return to Work, Considerations for Employers
In this webinar, presenters discussed considerations employers must make as we prepare to return to work. Our attorneys will address the issues associated with employer-mandated vaccines, including when and how vaccination requirements have been upheld. We will also discuss the recent EEOC guidance, how it may impact an employer's decision, and the related accommodations. We will also discuss other best practice for returning to in-person work environments.
Please note, MCLE and HRCI credit can only be provided to those who attended the live presentation.
Planning for a Successful Return to Work, Considerations for Employers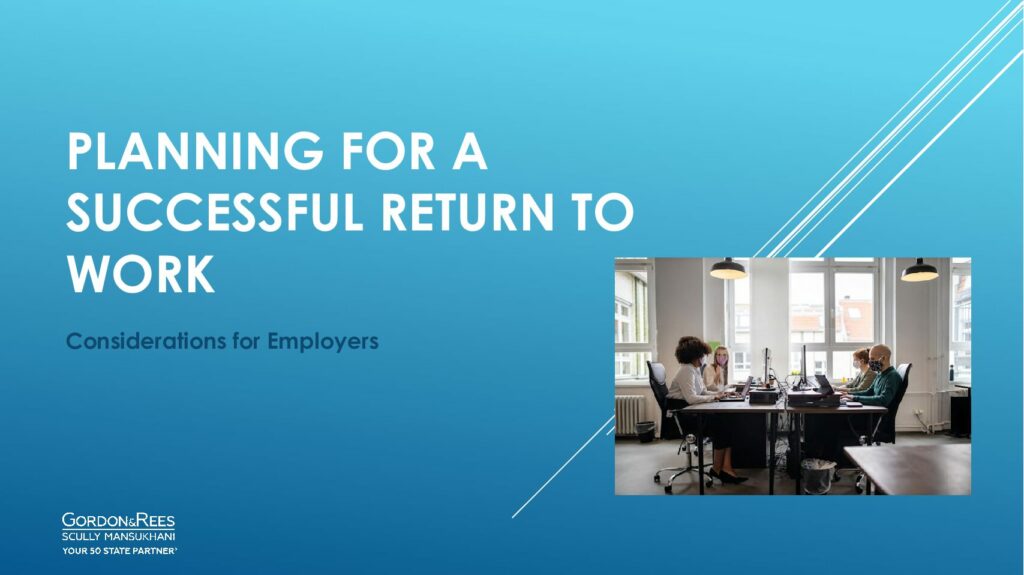 Disclaimer
Information found in this website is for general information purpose only and should not be construed as legal advice or legal opinion on specific facts or circumstances nor as a solicitation of legal business.