February 14, 2023
Back to the Future: How to Manage the Legal Risks Associated with BIM, Scanning Technology, and Smart Contracts
This webinar looked at current and future technology for the steel industry from a legal perspective. The future is exciting, but what risks should the steel industry be prepared to address? More collaboration is taking place using models. Drones and tags with barcodes are being used to track the progress of work at jobsites in real time, and smart contracts add a new twist to the parties' contractual obligations. This session reviewed these new tools being used in the industry and take a look at how to best manage such risks from a legal perspective.
How to Manage the Legal Risks Associated with BIM, Scanning Technology, and Smart Contracts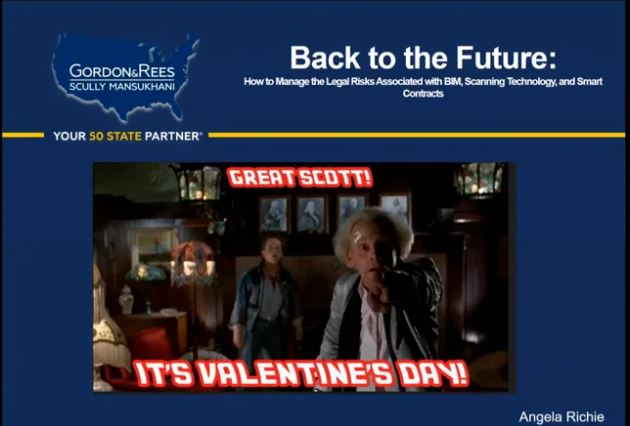 Disclaimer
Information found in this website is for general information purpose only and should not be construed as legal advice or legal opinion on specific facts or circumstances nor as a solicitation of legal business.